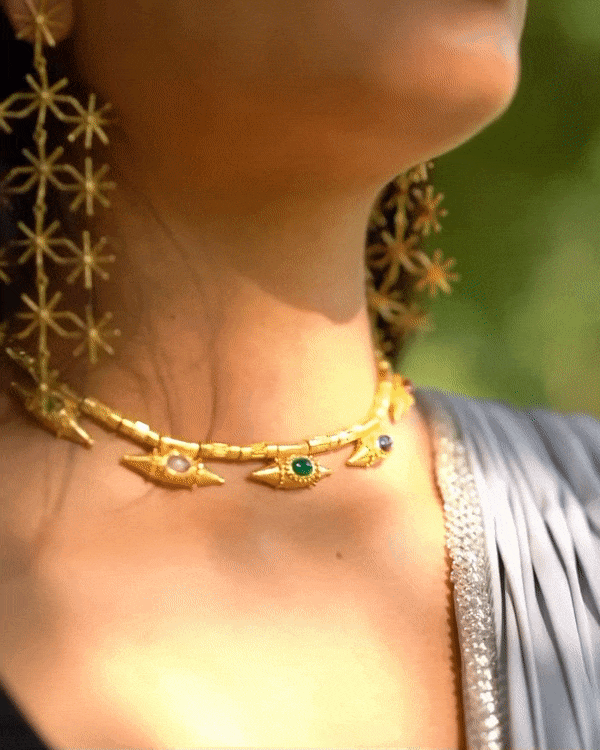 Noor, meaning 'divine light,' is a common word across several languages.
A festive capsule collection, Noor is inspired by powerful ancient amulets. These sacred forms and symbols were believed to have been instruments of energy that protected the wearer from harm. They serve as magical bridges between heaven and earth, connecting us to the divine light—the Noor.
Statement pieces for your neck
Statement pieces for your ears
Ward off evil spirits, invite peace into your life, harness the power of the universe and look beautiful while doing so.